€16,000
Ch 2016 15.3½HH (1.61M)
Dubawi – Miss Lucifer (Noverre)
Oct 1, Special Live Foal. Standing at Kildangan Stud, Co Kildare
Double down on Dubawi: the winner of the G1 Breeders' Cup Mile, G1 Prix de la Fôret and G1 Prix Maurice de Gheest – and a host of other major races around 7f – is both a son of the great sire of sires, and from his female family. 109 foals in his first crop... and 160 in-foal mares in his second book, many mated because of breeder talk about his foals. His form looks better than ever: wins over Highfield Princess, Kinross, Earthlight...
Pedigree
SPACE BLUES

DUBAWI

DUBAI MILLENNIUM

SEEKING THE GOLD

MR PROSPECTOR

CON GAME

COLORADO DANCER

SHAREEF DANCER

FALL ASPEN

ZOMARADAH

DEPLOY

SHIRLEY HEIGHTS

SLIGHTLY DANGEROUS

JAWAHER

DANCING BRAVE

HIGH TERN

MISS LUCIFER

NOVERRE

RAHY

BLUSHING GROOM

GLORIOUS SONG

DANSEUR FABULEUX

NORTHERN DANCER

FABULEUX JANE

DEVIL'S IMP

CADEAUX GENEREUX

YOUNG GENERATION

SMARTEN UP

HIGH SPIRITED

SHIRLEY HEIGHTS

SUNBITTERN
By DUBAWI (2002) Prix Jacques Le Marois (G1), Irish 2,000 Guineas (G1), National S (G1), etc. Sire of 1,925 foals aged three and up, including SPACE BLUES, GHAIYYATH, MODERN GAMES, NAVAL CROWN, NIGHT OF THUNDER, TOO DARN HOT, MONTEROSSO, AL KAZEEM, ANCIENT WISDOM, BENBATL, COROEBUS, HENRY LONGFELLOW, LORD NORTH, MAKFI, MASTER OF THE SEAS, NEW BAY, POET'S VOICE, REBEL'S ROMANCE, ZARAK, etc.
1st dam: MISS LUCIFER by Noverre. 3 wins (6f-7f) at 2 and 3, Challenge S (G2), October S. Dam of 11 foals, 6 to race, 5 winners:
SPACE BLUES (c Dubawi) Champion, see Race record.
SHURUQ (f Elusive Quality) Champion older mare in UAE, 5 wins (7f-9½f) at 2 to 4, Al Maktoum Challenge R1 (G2), Burj Nahaar S (G3), UAE Oaks (G3), Istanbul Trophy (G3). Dam of:
ANTOINETTE (f Hard Spun) The Very One S (G3), Saratoga Oaks Invitational S, Tepin S, 2nd Belmont Oaks Invitational S (G1), Fleur de Lis S (G2), 3rd Coaching Club American Oaks (G1).
Javanica (f Medaglia d'Oro) 2nd Royal Heroine S (G2), Jimmy Durante S (G3), 3rd Yellow Ribbon H (G2), Autumn Miss S (G3).
2nd dam: DEVIL'S IMP by Cadeaux Genereux. 2 wins (6f-7f) at 2 and 3. Dam of 9 winners:
MISS LUCIFER (f Noverre) Group winner, see above.
3rd dam: HIGH SPIRITED by Shirley Heights. 2 wins at 3. Dam of 7 winners:
AMFORTAS (c Caerleon) King Edward VII S (G2). Sire.
LEGEND MAKER (f Sadler's Wells) Prix de Royaumont (G3), 3rd Prix de Pomone (G2). Dam of:
VIRGINIA WATERS (f Kingmambo) 1,000 Guineas (G1). Dam of: EMPEROR CLAUDIUS (g Giant's Causeway) Celebration S. Grandam of: RAIN GODDESS (f Galileo) Snow Fairy S (G3).
ALEXANDER OF HALES (c Danehill) Gallinule S (G3), 2nd Irish Derby (G1), Randwick City S (G3), twice. Sire.
Qurrah (f Zafonic) Placed. Dam of: QERTAAS (f Linamix) Prix de la Seine. Grandam of: MUNTAHAA (g Dansili) John Porter S (G3).
Canterbury Lace (f Danehill) Unraced. Dam of: 
CHACHAMAIDEE (f Footstepsinthesand) Matron S (G1), Lennox S (G2). Dam of: VALIANT PRINCE (g Dubawi) Singspiel S (G2).
Dollar Bird (f Kris) 2nd Oaks Trial. Dam of:
Higher Love (f Sadler's Wells) 2nd Cheshire Oaks. Grandam of: FREE WIND (f Galileo) Lancashire Oaks (G2), Park Hill S (G2).
4th dam: SUNBITTERN by Sea Hawk. 3 wins. Dam of 10 winners:
HIGH HAWK (f Shirley Heights) Premio Roma (G1). Dam of:
IN THE WINGS (c Sadler's Wells) Coronation Cup (G1). Sire.
HIGH TERN (f High Line) 2 wins at 3. Dam of:
Jawaher (f Dancing Brave) Placed at 3. Dam of: ZOMARADAH (f Deploy) Oaks d'Italia (G1). Grandam of: DUBAWI (c Dubai Millennium) Irish 2,000 Guineas (G1). Champion sire.
Stud record
Space Blues's first crop are yearlings of 2024.
Conformation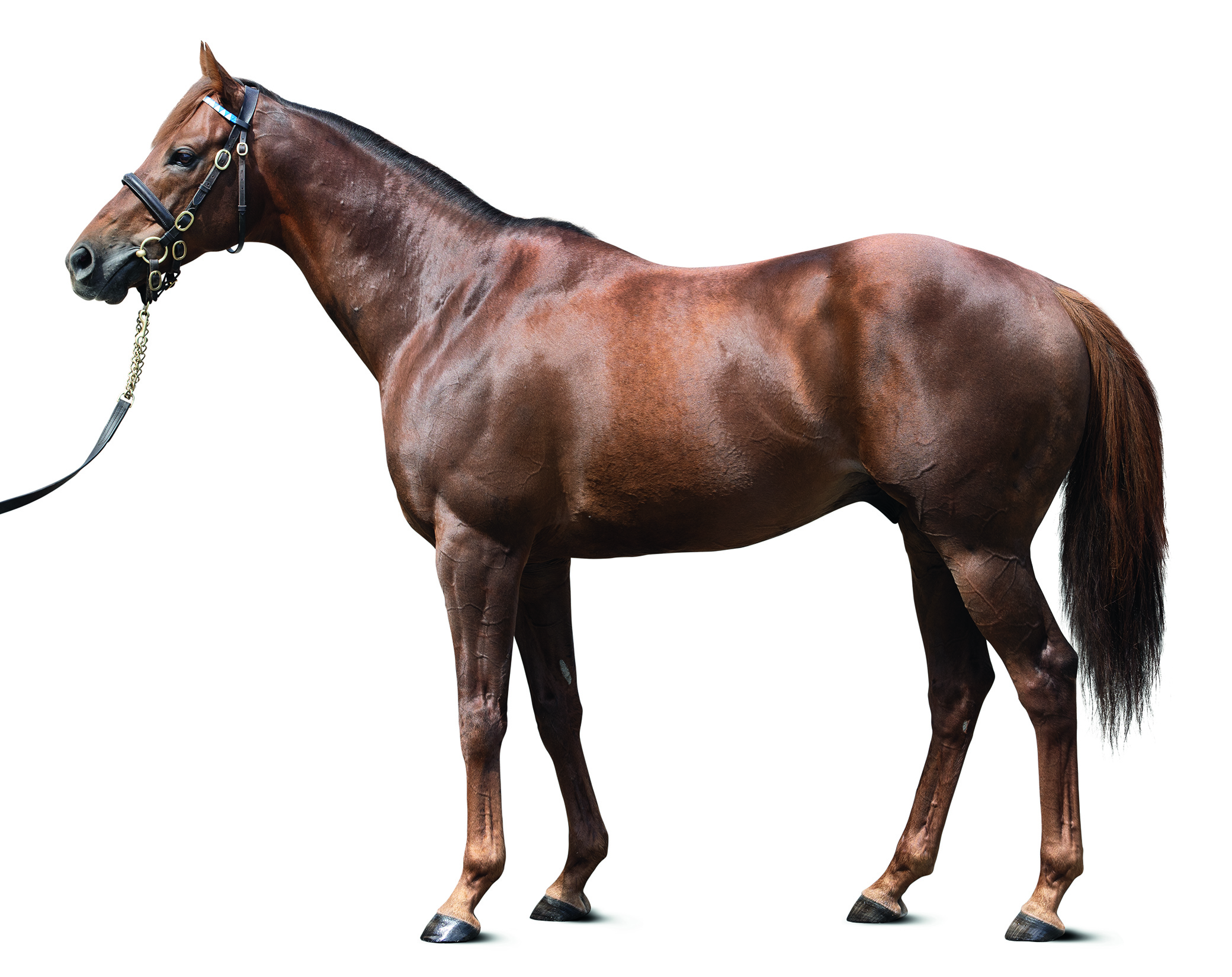 Race record
His successful career
| | | | | | |
| --- | --- | --- | --- | --- | --- |
| Age | Starts | 1st | 2nd | 3rd | 4th |
| Two | 1 | 1 | - | - | - |
| Three | 7 | 2 | 3 | 1 | 1 |
| Four | 5 | 4 | - | - | - |
| Five | 6 | 4 | - | - | 1 |
| Total | 19 | 11 | 3 | 1 | 2 |
At 2
1st

Maiden race, 8½f, Nottingham, by 2¼l, beating Private Secretary, Technician.
At 3
1st

Surrey S, 7f, Epsom, beating beating Urban Icon, Marie's Diamond, Angel's Hideaway, Vintage Brut.

1st

Handicap, 7f, York, by 2l, beating Black Magic Woman, Breath Of Air.

2nd

Prix Jean Prat (G1), 7f, Deauville, to Too Darn Hot, beating Fox Champion, Munitions, Namos, Watan, Pretty Boy, Graignes, Pure Zen, Urwald, Azano, Royal Marine.

2nd

Jersey S (G3), 7f, Royal Ascot, by a head, to Space Traveller, beating Angel's Hideaway, Urban Icon, Duke Of Hazzard, Momkin, Happy Power, Marie's Diamond, So Perfect, Dubai Dominion, I Am Superman, Bye Bye Hong Kong, No Nonsense.

3rd

Prix Maurice de Gheest (G1), 6½f, Deauville, to Advertise, Brando, beating Spinning Memories, One Master, Pretty Pollyanna, Polydream, So Perfect, Fox Champion, Mr Lupton, Le Brivido, King Malpic, Invincible Army, Muntions, Namos.
At 4 Champion older sprinter in France
1st

Prix Maurice de Gheest (G1), 6½f, Deauville, beating Hello Youmzain, Lope Y Fernandez, Earthlight, Golden Horde, Wooded, Reshabar, Wichita, Spinning Memories, Batwan.

1st

Lennox S (G2), 7f, Goodwood, by 2l, beating Duke Of Hazzard, Escobar, Safe Voyage, Sir Dancealot, D'bai, Marie's Diamond, Graignes, Glorious Journey, Pierre Lapin, History Writer.

1st

Prix de la Porte Maillot (G3), 7f, Longchamp, beating D'bai, Stunning Spirit, Grace Spirit, Duhail, Azano, Stormbringer, We Go.

1st

Spring Trophy, 7f, Haydock, beating Safe Voyage, Happy Power, Snazzy Jazzy, Yafta, D'bai, Urban Icon, Cardsharp, Fox Champion.
At 5
1st

Breeders' Cup Mile (G1), 8f, Del Mar, beating Smooth Like Strait, Ivar, Raging Bull, Get Stormy, Pearls Galore, In Love, Casa Creed, Real Appeal, Mother Earth, Blowout, Mo Forza.

1st

Prix de la Foret (G1), 7f, Longchamp, beating Pearls Galore, Entscheiden, Kinross, Sagamiyra, Speak Of The Devil, Current Option, Tropbeau, Last Empire, Duhail, Njord, Onassis, Erasmo, Colosseo.

1st

City Of York S (G2), 7f, York, beating Highfield Princess, Glorious Journey, Sir Busker, Safe Voyage, Pogo, Primo Bacio, Lord Of The Lodge.

1st

1351 Turf Sprint, 6½f, Al-Janadriah, beating Urban Icon, Glorious Journey, Land Of Legends, Momkin, Larchmont Lad, Royal Dornoch.

4th

Lennox S (G2), 7f, Goodwood, to Kinross, Creative Force, Happy Power, beating Escobar, Safe Voyage.
Timeform 125
Video footage
Watch him go:
see him at his best
Breeders' Cup Mile (G1), 8f, Del Mar, 06 Nov 2021
Prix de la Foret (G1), 7f, Longchamp, 03 Oct 2021
Prix Maurice de Gheest (G1), 6½f Deauville, 09 Aug 2020
City of York S (G2), 7f, York, 21 Aug 21
Lennox S (G2), 7f, Goodwood, 28 Jul 2020
1351 Turf Sprint, 7f, Riyadh, 20 Feb 2021
Surrey S, 7f, Epsom, 31 May 2019
Maiden race, 8½f, Nottingham, 07 Nov 2018
Handicap, 7f, York, 15 May 2019
Spring Trophy, 7f, Haydock, 07 Jun 2020
Prix Jean Prat (G1), 7f, Deauville, 07 Jul 2019