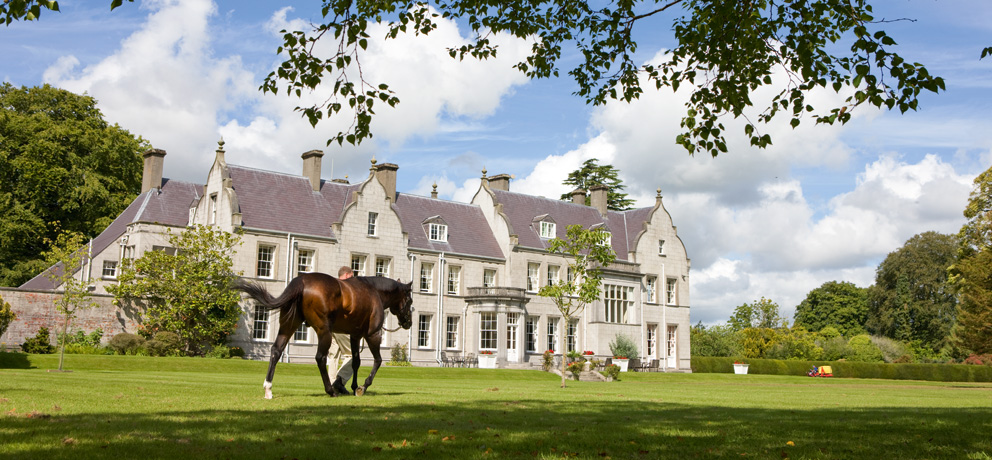 Kildangan Stud
Monasterevin, Ireland
Find us
Monasterevin
Co. Kildare
W34 HR98
Ireland
Tel: +353 (0)45 527600
Fax: +353 (0)45 523461
Click or tap on the blue pointer on the map for directions
Directions
DIRECTIONS FROM DUBLIN AIRPORT
Exit Dublin Airport onto the M1 motorway heading towards Dublin City (South). 
Take the exit off the M1 for M50 southbound. 
Stay on the M50 (barrier free toll bridge, for information visit www.eflow.ie) southbound. 
Take Exit 9 for N7/M7 (same road) southbound. 
You are now on the main route heading south. Continue southbound (signposted Limerick/Cork).
Take Exit 13 for Kildare/Nurney. 
Turn left (towards Nurney) at the top of the exit ramp. Turn right at the next cross roads. Follow this road for 8 kilometres.
Go past the first red brick entrance on left (Main Private Entrance). 
Go past the second red brick entrance on left (House Private Entrance). 
Enter Kildangan Stud through the third red brick entrance on left - a distance of 1.3 kilometres from the first private entrance. 
Pass through the automatic gates with security building and personnel.