B 2017 16.0HH (1.62M)
Shamardal – Lava Flow (Dalakhani)
Standing at Dalham Hall Stud, Newmarket
Shamardal's incredible Horse of the Year juvenile, and the highest rated in the stallion-making family of Kodiac and Invincible Spirit. His G1 National Stakes is the defining two-year-old performance of the century. More than 300 mares of exceptional quality in his first two books.
It's rare to get the chance to buy a foal like this. He has such presence about him – loads of size and scope and bags of quality.
Ard Erin Stud, on its 150,000gns purchase
She was always a star. Correct, a good walker, never a problem and a lovely temperament.
Haras de la Louvière, vendor of a €320,000 filly
He seems to be passing on all his positive attributes. The foals I've seen have been very correct and racy, with great colour and depth, very clean limbs and good walkers.
Stanley Lodge, on its 150,000gns colt
He was a very athletic good moving horse, equally importantly was his fantastic temperament – he was bomb-proof.
Petches Farm, vendor of a £270,000 colt
Pedigree
PINATUBO

SHAMARDAL

GIANT'S CAUSEWAY

STORM CAT

STORM BIRD

TERLINGUA

MARIAH'S STORM

RAHY

IMMENSE

HELSINKI

MACHIAVELLIAN

MR PROSPECTOR

COUP DE FOLIE

HELEN STREET

TROY

WATERWAY

LAVA FLOW

DALAKHANI

DARSHAAN

SHIRLEY HEIGHTS

DELSY

DALTAWA

MISWAKI

DAMANA

MOUNT ELBRUS

BARATHEA

SADLER'S WELLS

BROCADE

EL JAZIRAH

KRIS

ELJAZZI
By SHAMARDAL (2002) Prix du Jockey Club (G1), Poule d'Essai des Poulains (G1), Dewhurst S (G1), St James's Palace S (G1), etc. Sire of 1,699 foals aged three and up, including PINATUBO, BLUE POINT, EARTHLIGHT, VICTOR LUDORUM, ABLE FRIEND, AMARON, BALTIC BARONESS, CASAMENTO, CASTLE LADY, CRACKERJACK KING, DAN EXCEL, DARIYAN, EMARAATY ANA, LOPE DE VEGA, LUMIERE, MUKHADRAM, PAKISTAN STAR, SAGAWARA, SHEIKHA REIKA, SPEEDY BOARDING, TARNAWA, TRYSTER, ZAZOU, etc.
1st dam: LAVA FLOW by Dalakhani. 2 wins (9¾f-11f) at 3, Prix de la Seine. Dam of 8 foals, 4 to race, 4 winners:
PINATUBO (c Shamardal) Champion, see Race record.
SUNDORO (f Sea The Stars) 3 wins (10f) at 3 and 4, 2022, Prix Urban Sea, 2nd Prix Bertrand de Tarragon (G3), Grand Prix de Vichy (G3), 3rd Prix Charles Laffitte, Prix Lyphard.
2nd dam: MOUNT ELBRUS by Barathea. 3 wins (9½f-13f) at 3 and 4, Prix Petite Etoile. Dam of 9 winners:
Strobilus (g Mark Of Esteem) 2 wins at 2, 2nd Gran Criterium (G1).
NDAAWI (c Cracksman) 2 wins at 2, 2022.
3rd dam: El Jazirah by Kris. Unraced. Dam of 4 winners:
FRINGE (f In The Wings) Winner at 4. Dam of:
MASTER CARPENTER (c Mastercraftsman) Prix Daphnis (G3), 2nd Rose of Lancaster S (G3), 3rd Prix Eugene Adam (G2).
4th dam: ELJAZZI by Artaius. Winner at 2. Dam of 10 winners:
RAFHA (f Kris) Prix de Diane (G1), May Hill S (G3). Dam of:
INVINCIBLE SPIRIT (c Green Desert) Sprint Cup (G1), MacDonagh Boland S (G3), Duke of York S (G3). Sire.
SADIAN (c Shirley Heights) John Porter S (G3). Sire.
ACTS OF GRACE (f Bahri) Princess Royal S (G3), Prix des Tourelles. Grandam of: MISHRIFF (c Make Believe) Prix du Jockey Club (G1), Dubai Sheema Classic (G1), Juddmonte International S (G1), 2nd King George VI & Queen Elizabeth S (G1), Eclipse S (G1), Juddmonte International S (G1), 3rd Eclipse S (G1), King George VI & Queen Elizabeth S (G1); ORBAAN (g Invincible Spirit) Prix de Saint-Patrick.
MASSARRA (f Danehill) Empress S, 2nd Prix Robert Papin (G2). Dam of: NAYARRA (f Cape Cross) Champion two-year-old filly in Italy, Gran Criterium (G1); GUSTAV KLIMT (c Galileo) Superlative S (G2). Sire; FRIENDLY (f Galileo) Cooley S, 2nd St James's Palace S (G1). Sire; WONDERFULLY (f Galileo) Silver Flash S (G3). Grandam of: WONDERFUL TIMES (f Golden Horn) Prix Etalon Lavello; Cairo (c Quality Road) 2nd Irish Two Thousand Guineas (G1).
Kodiac (c Danehill) 2nd Hackwood S (G3). Sire.
CHIANG MAI (f Sadler's Wells) Blandford S (G3). Dam of:
CHINESE WHITE (f Dalakhani) Pretty Polly S (G1). Dam of: Misty Grey (c Dark Angel) 2nd Supreme S (G3), 3rd Challenge S (G2).
Al Anood (f Danehill) 3rd Dequetteville S. Dam of:
PRIDE OF DUBAI (c Street Cry) Sires' Produce S (G1). Sire.
ENAAD (c High Chaparral) Gold Cup (G2), Gold Vase (G3).
Wosaita (f Generous) Placed at 3. Dam of:
WHAZZIS (f Desert Prince) Premio Sergio Cumani (G3), Valiant S.
WHAZZAT (f Daylami) Chesham S. Dam of: JAMES GARFIELD (c Exceed and Excel) Mill Reef S (G2), Greenham S (G3). Sire. Grandam of: NATE THE GREAT (c Nathaniel) Rose Bowl S, 2nd Henry II S (G3).
Whatami (f Daylami) Placed at 3. Dam of: NKOSIKAZI (f Cape Cross) Hoppings S (G3); JUAN ELCANO (c Frankel) Wolferton S, 2nd York S (G2), 3rd Gordon Richards S (G3).
Unaided (f Dansili). Dam of: UNI (f More Than Ready) Champion filly in the US, Breeders' Cup Mile (G1), Matriarch S (G1).
Stud record
Pinatubo's first northern hemisphere crop are yearlings of 2023.
Pinatubo's first southern hemisphere crop are foals of 2023.
Conformation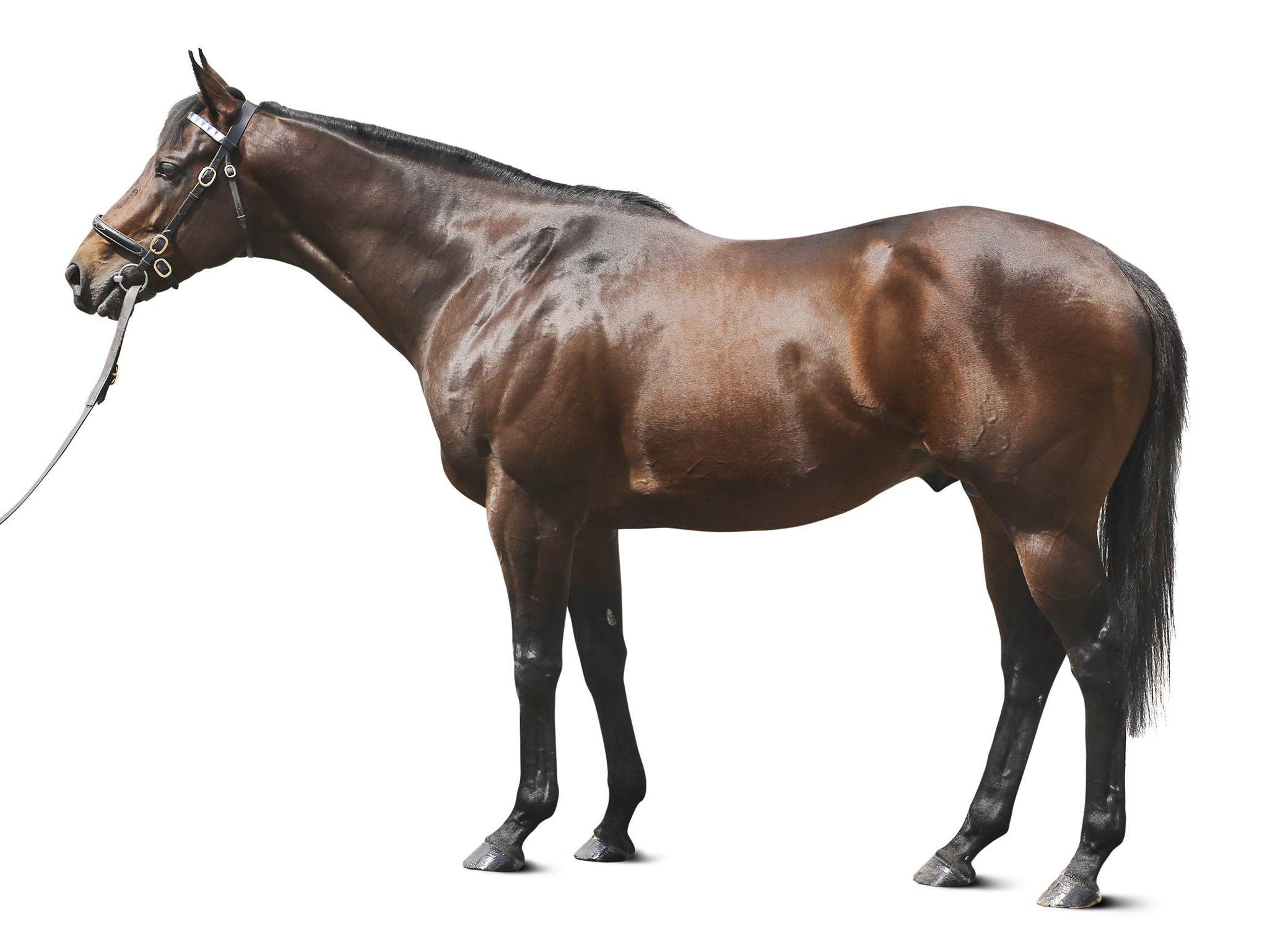 Race record
His successful career
| | | | | | |
| --- | --- | --- | --- | --- | --- |
| Age | Starts | 1st | 2nd | 3rd | 4th |
| Two | 6 | 6 | - | - | - |
| Three | 4 | 1 | 2 | 1 | - |
| Total | 10 | 7 | 2 | 1 | - |
At 2 Champion two-year-old colt in Europe
1st

Dewhurst S (G1), 7f, Newmarket, by 2l, beating Arizona, Wichita, Year Of The Tiger, Monarch Of Egypt, Positive, Mystery Power.

1st

Vincent O'Brien National S (G1), 7f, Curragh, by 9l, beating Armory, Arizona, Iberia, Geometrical, Roman Turbo, Toronto.

1st

Vintage S (G2), 7f, Goodwood, by 5l, beating Positive, Lope Y Fernandez, Visinari, Platinum Star, Mystery Power, Milltown Star.

1st

Chesham S, 7f, Royal Ascot, by 3¼l, new juvenile course record 1:25.73, beating Lope Y Fernandez, Highland Chief, Sun Power, Harpocrates, Year Of The Tiger, Rose Of Kildare, Ardenlee Star.

1st

Woodcote S, 6f, Epsom, by 1½l, beating Oh Purple Reign, Misty Grey.

1st

Maiden race, 6f, Wolverhampton, by 3¼l, beating Platinum Star.
At 3
1st

Prix Jean Prat (G1), 7f, Deauville, beating Lope Y Fernandez, Malotru, Wooded, Molatham, Kenway, Arizona, Well Of Wisdom, Alson, Tropbeau.

2nd

St James's Palace S (G1), 8f, Royal Ascot, to Palace Pier, beating Wichita, Positive, Threat, Arizona, Royal Dornoch.

2nd

Prix du Moulin de Longchamp (G1), 8f, Longchamp, to Persian King, beating Circus Maximus, Siskin, Victor Ludorum, Romanised.

3rd

2,000 Guineas (G1), 8f, Newmarket, to Kameko, Wichita, beating Military March, Juan Elcano, New World Tapestry, Kenzai Warrior, Royal Dornoch, Arizona, Persuasion, Al Suhail.
Timeform 134
Video footage
Watch him go:
see him at his best
Dewhurst S (G1), 7f, Newmarket, 12 Oct 2019
National S (G1), 7f, Curragh, 15 Sep 2019
Prix Jean Prat (G1), 7f, Deauville, 12 Jul 2020
Vintage S (G2), 7f, Goodwood, 30 Jul 2019
Chesham S, 7f, Royal Ascot, 22 Jun 2019
Woodcote S, 6f, Epsom, 31 May 2019
Maiden race, 6f, Wolverhampton, 10 May 2019
Prix du Moulin de Longchamp (G1), 8f, Longchamp, 06 Sep 2020
Special insights:
interviews, expert opinion and more
See the full playlist on YouTube