Raven's Pass
Mouseover to find out more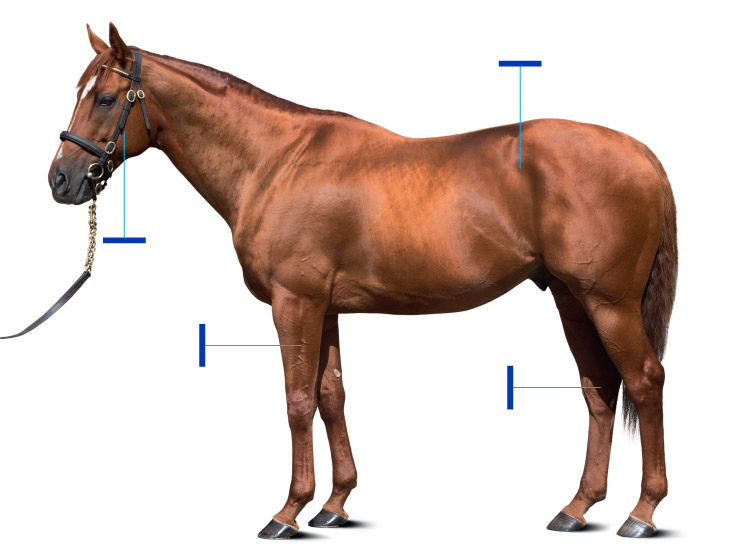 Determined,
brilliant, tough. 
Dazzling QEII and Breeders' Cup Classic winner who is passing on his penchant for setting track records. Champion three-year-old miler in Europe and Timeform's highest-rated three-year-old colt of 2008.
The Ravens fly
Sire of seven first-crop Group performers, including the high-class Steeler, winner of the G2 Royal Lodge, breaking Newmarket's all-time one-mile juvenile track record and progressive G3 Cumberland Lodge hero and G2 colt Secret Number. His current juveniles are impressing and include wide-margin Chesham hero Richard Pankhurst and unbeaten filly Alonsoa, winner of the Star Stakes at Sandown.
The market is ravenous for his stock
His 2012 yearling average stood at €206,000, with a top price of 800,000gns. His foals of 2012 made
up to 300,000gns, while his breeze-up horses sold for up to €230,000 in 2013. 2013 yearlings sell for over €650,000 and average €127,000.
Outstanding patronage
No fewer than 151 mares over the past three seasons are out of Group winners, their dams, daughters or siblings.
Mares due in 2014 G1 winners: Carry On Katie Chan Tong Magical Romance Nightime Porto Roca. Dams of G1 winners: Carry On Katie Duncan Glass Harmonium Ivoire Monterosso Daughters of G1 winners: Brocade Sayyedati. Sisters of G1 winners: Alexandrova Barathea Best Of The Bests Bluebird The Word Conduit Crystal Music Dilshaan Dublino Funny Moon I'm The Tiger It's Tricky Kastoria Mastery Mutafaweq Pipalong Poet's Voice Salsabil Spartacus Starcraft Ticker Tape.