Br 2011 15.3½HH (1.61M)
By I Am Invincible – Sansadee (Snaadee)
£10,000
Oct 1, Special Live Foal. Standing at Dalham Hall Stud, Newmarket
Dashing hero:
How good was Brazen Beau?
SCROLL DOWN TO FIND OUT
Australia's world-renowned sprint division is a notoriously tough proving ground and it takes a rare gem indeed to top the table at three.
Brazen Beau showed his sparkle early, cruising home by over four lengths in a maiden at Canterbury on his racecourse debut. Three months later he toyed with his rivals in the G2 Bollinger Champagne Classic, winning by nearly two lengths, before losing on the nod in a driving finish for the G1 J J Atkins.
Glory in the sprint division beckoned at three, and Brazen Beau announced his arrival at the top of the tree in the 6f G1 Coolmore Stud Stakes at Flemington.
Asked for his effort 400m from home, the response was electric. That mighty stride extended and no rival could live with him as Brazen Beau swept home by a length and a quarter, with his stablemate and subsequent G1 winner Delectation getting closest of all.
Runner-up to Lankan Rupee in the G1 Lightning Stakes when dropped back to 5f, Brazen Beau returned to 6f at Flemington when lining up for the G1 Newmarket Handicap in March.
That afternoon the field of nine runners included the three sprinters rated the highest in the world, a formidable trio boasting more age and experience than Brazen Beau.
What followed was poetry in motion as the three-year-old Brazen Beau delivered a routing to his rivals, accelerating clear with a devastating finishing kick.
The victory clinched him the crown of Australian Champion sprinter at three, a rare feat equalled by such as Exceed And Excel and Sepoy.
With nothing left to prove in his native country, Brazen Beau travelled to Europe to take on the best on offer from Britain, Ireland and America in the G1 Diamond Jubilee Stakes at Royal Ascot.
Racing in splendid isolation on the stands side, Brazen Beau forged his own path and hit the front inside the final furlong, only to be headed on the far side of the track by America's Undrafted. The margin of defeat was a narrowing half a length, and the old cliché rang true – Brazen Beau lost nothing in defeat.
Tough, brilliant, blazing – Brazen Beau proved himself every inch a champion.
Air of Invincibility:

How good is his sire line?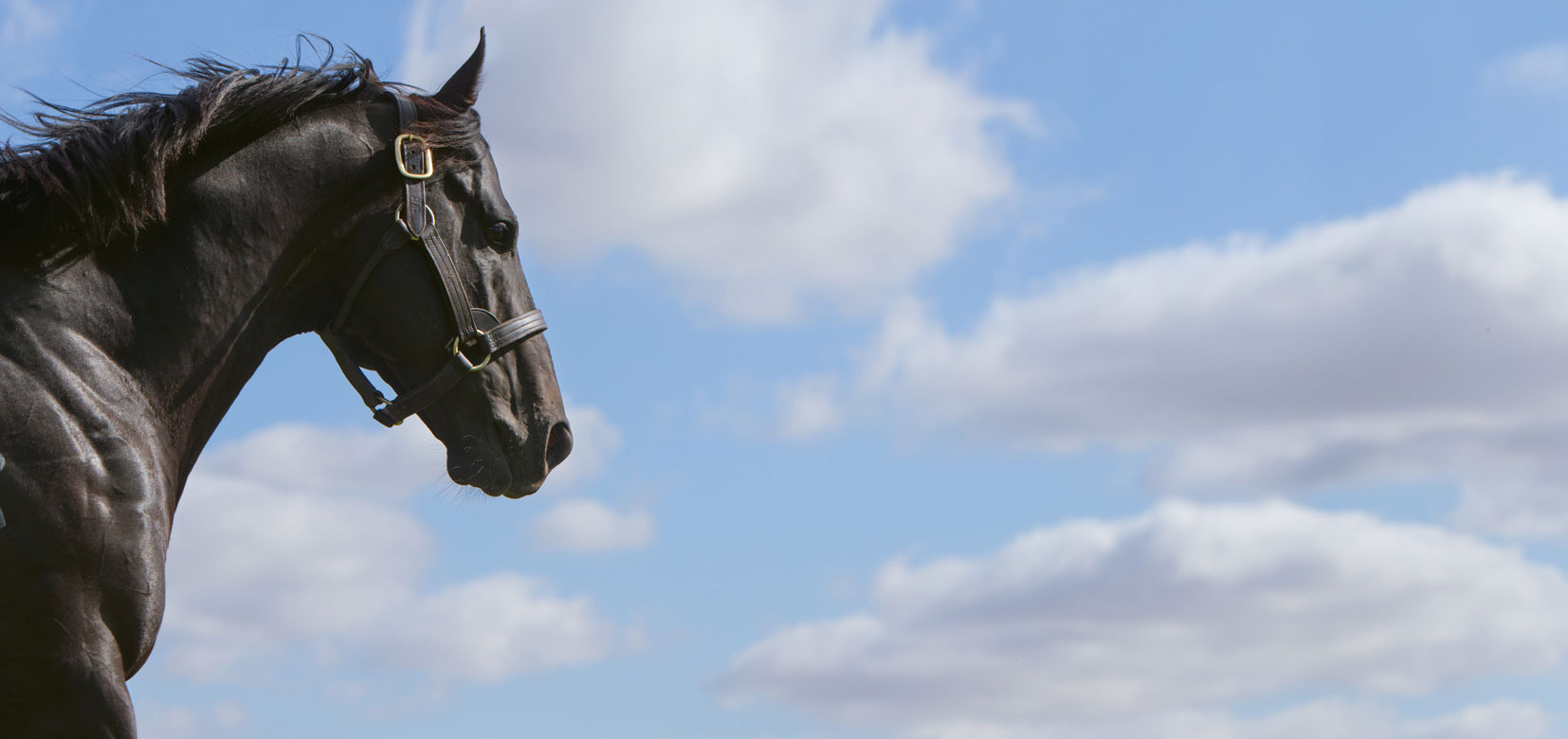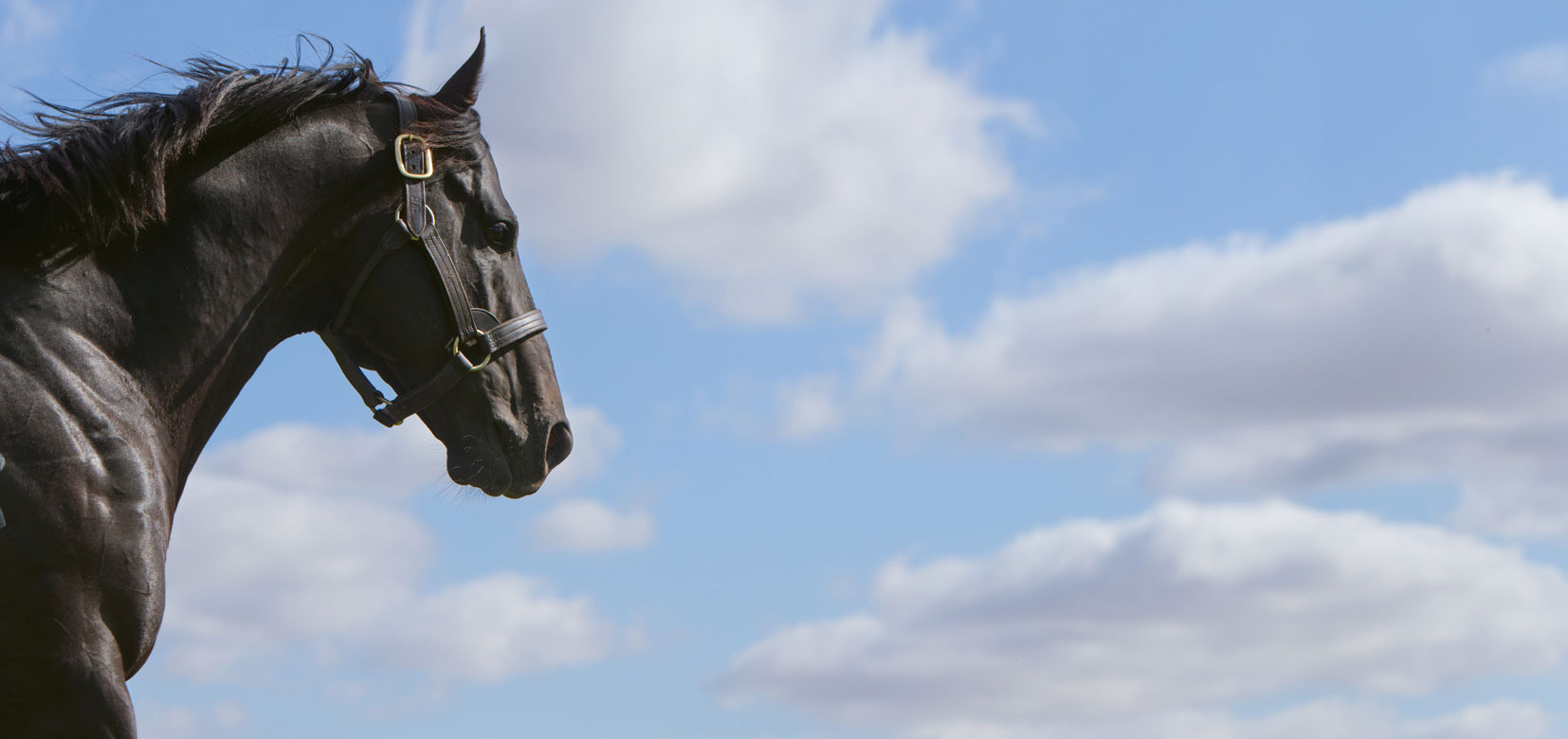 Air of Invincibility:

How good is his sire line?
I Am Invincible was a classy sprint performer, winning a G2 and finishing runner-up to the great Takeover Target in the G1 Goodwood. But it was when his first crop hit the racetrack that he really began to make his mark on the sport.
That debut crop, racing in the 2013/14 season included 15 winners, enough to have landed I Am Invincible a staggering ten of the last 12 titles as Champion first season sire.
He went on to be crowned Champion second season sire in Australia by winners – beaten only by Medaglia d'Oro in prize money – with a win haul which would have landed him nine of the previous 12 titles.
The son of Invincible Spirit is currently riding high at the top of the table as leading sire in Australia. He can boast 18 Stakes winners to date, including this season's G1-winning miler I Am A Star, and Houtzen who landed the valuable Magic Millions Classic to become Australia's best filly of the season to date.
No wonder that I Am Invincible's progeny are hot property in the sales ring. At the recent Magic Millions yearling sales, his offspring averaged AUD$318,000 with a top price of AUD$900,000 for a half-brother to the G1 winner Sizzling. In all, eight of his 39 yearlings sold made half a million dollars or more.


Running in the family
Running in the family
To be the best, and the quickest, in an illustrious family is quite an accolade, but one that Brazen Beau can boast.
His dam line traces back to the Canadian-foaled Windy Answer, who was bred by Northern Dancer's breeder EP Taylor; she became a multiple Stakes winner and a true matriarch of the thoroughbred world, with 147 Stakes-performers directly having her within five generations on the bottom line.
Of the ten G1 winners descended from her, only Brazen Beau won a top-flight sprint at three or older. No performer from the family has ever bettered his Timeform rating of 127, although matching him on that number is the three-time G1-winning miler Charm Spirit (a son intriguingly, of Brazen Beau's grandsire Invincible Spirit).
Notable family members rated behind Brazen Beau include Holy Roman Emperor and Flying Spur – both also from the Danzig sire line – who between them have sired the winners of 85 individual Group winners and 160 Stakes winners.
One of the best stallions from Windy Answer's family was one of the least successful on the track, the minor US winner Night Shift.
Imported to cover at an initial stud fee of IR£3,500, he didn't have to wait long to sire a top class runner through his first-crop star, the four-time G1 winner In The Groove.
Covering for the final time in 2007, his enviable record boasted 89 Stakes winners including the notable performers Azamour, Daryaba and Lochangel.
Another interesting facet of Brazen Beau's pedigree is that he is inbred on his female side to Windy Answer, through her daughters Ciboulette and Prize Answer. This trait is shared by a number of top stallions with the most high profile being the descendants of Allegretta, which include Galileo, Sea The Stars and King's Best, who has Aster duplicated on her female side.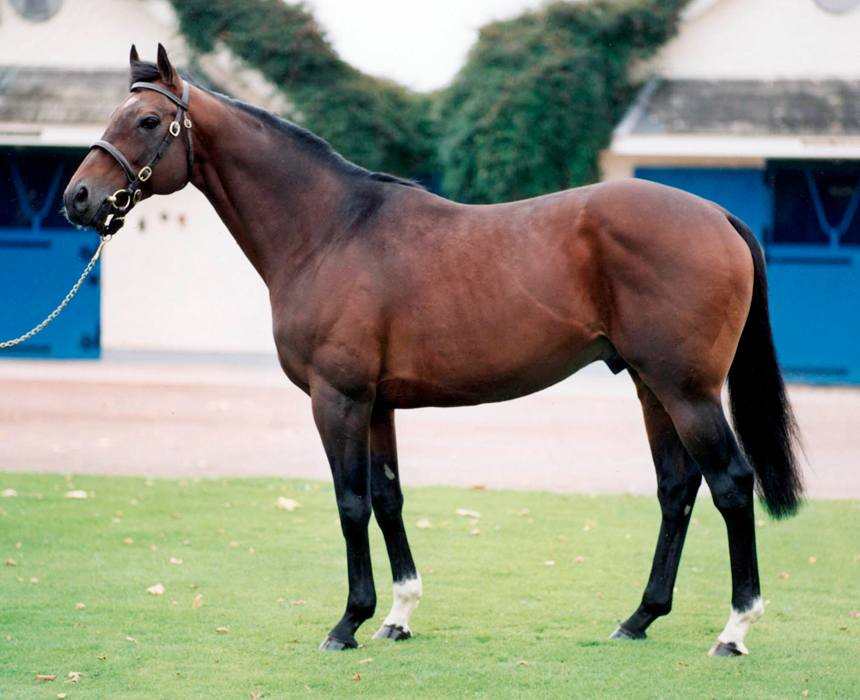 Night Shift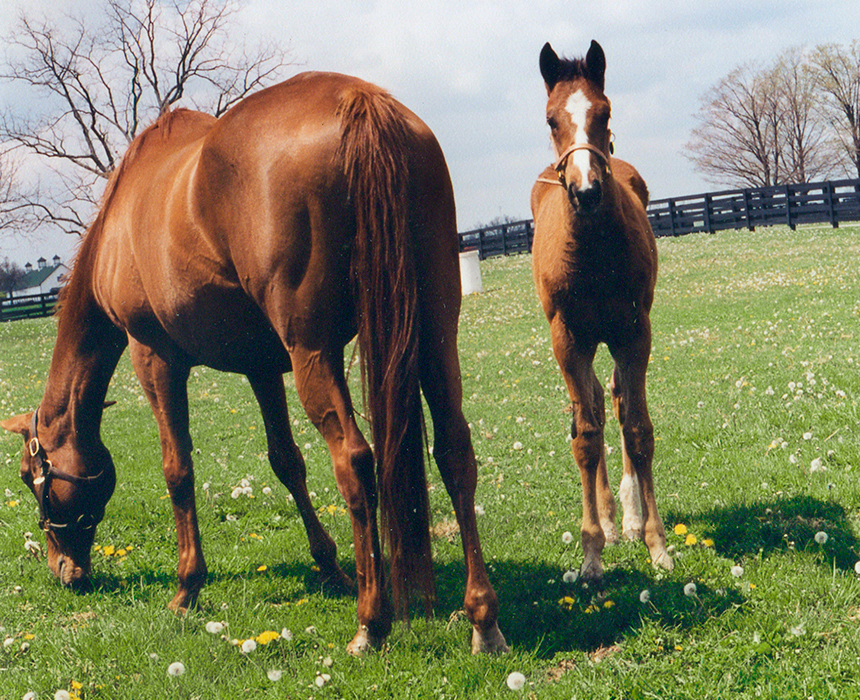 Allegretta with King's Best as a foal
You Beauties!
You Beauties!
We have two Brazen Beaus on the farm here in Scone and they are both correct, very nice quality foals with great attitudes. The half-brother to Astern is a very strong, athletic colt, and the colt out of Jerezana is outstanding: he has a great presence and just glides across the ground. He is particularly sensible. He has great balance already and is such an exciting colt for the future. I can't wait to see him on the racetrack.

John Sunderland General Manager, Woodlands, Godolphin Australia
BRAZEN BEAU

I AM INVINCIBLE

INVINCIBLE SPIRIT

GREEN DESERT

DANZIG

FOREIGN COURIER

RAFHA

KRIS

ELJAZZI

CANNARELLE

CANNY LAD

BLETCHINGLY

JESMOND LASS

COUNTESS PEDRILLE

ZOFFANY

SISTER PEDRILLE

SANSADEE

SNAADEE

DANZIG

NORTHERN DANCER

PAS DE NOM

SOMFAS

WHAT A PLEASURE

CIBOULETTE

SANSAPA

BLETCHINGLY

BISCAY

COOGEE

NEARCTIC ANSWER

NEARCTIC

PRIZE ANSWER
By I AM INVINCIBLE (2004) D C McKay S (G3), 2nd Goodwood H (G1), etc. Sire of 291 foals aged three and up, including BRAZEN BEAU, I AM A STAR, LOOK TO THE STARS, ILLUSTRIOUS LAD, THE JUSTICE LEAGUE, VOODOO LAD, INVINCIBLE STAR, SUPER ONE, VINNIE EAGLE, BASSILLIQUE, DIVINE CENTURI, FULD'S BET, LEEDS, SUNDANCE, VIDDORA, etc.
1st dam: Sansadee by Snaadee. 3 wins (5f-6f) at 2 and 4, 3rd Black Opal S (G3). Dam of 9 foals, 6 to race, 2 winners:
BRAZEN BEAU (c I Am Invincible) G1 winner, see Race record.
EPIC FAITH (f Dash For Cash) 2 wins (6f-10f) at 3.
2nd dam: SANSAPA by Bletchingly. Winner (6f) at 3. Dam of 5 winners:
Sansadee (f Snaadee) Black Type placed winner, see above.
KNOW HOW (g Desert King) 4 wins, 3 to 5, 2015.
JAKE'S THE MAN (g Waajib) 2 wins at 4.
CRIMSON CITY (g Dracula) Winner at 4.
PRINCE OF THE PARK (g Over) Winner at 5.
3rd dam: Nearctic Answer by Nearctic. Unraced. Dam of 8 winners:
MAJESTIC ANSWER (c Majestic Light) Oil Capital H. Sire.
CURRENT ANSWER (f Little Current) Winner at 2. Dam of:
Splendid Answer (c Secretariat) 4th Juvenile S (G3).
Miz Buckfinder (f Buckfinder) Unraced. Dam of: GEE RYDER (c Red Ryder) Ruidoso Mile S, 3rd Arapahoe Sprint Championship H.
4th dam: Prize Answer by Choperion. Unraced. Half-sister to COOL RECEPTION (Champion two-year-old in Canada), CIBOULETTE (Champion two-year-old filly in Canada), BREEZY ANSWER (Princess Elizabeth S). Dam of 8 winners:
NOBLE ANSWER (c Viceregal) Yearling Sales S, 2nd Winnipeg Futurity (G2), Plate Trial S, Carleton S.
REGAL RESPONSE (f Viceregal) Winner at 3. Dam of:
HEAR MUSIC (f Master Willie) Canadian S, Eatontown H. Grandam of: FORMAL MISS (f Formal Dinner) Judy's Red Shoes S, Capital Request S, Deauville S, Soft Parade S, Garden Saint S, Liberada H, Lenta S, 2nd Herecomesthebride S (G3); GOLD PIRATE (g Goldwater) Pleasanton H; Green Riches (c Rizzi) 2nd Florida Stallion S; Ms Thanksgiving (f Formal Dinner) 3rd Good Mood S.
Stud record
Brazen Beau's first southern hemisphere crop are foals of 2016.
Brazen Beau's first northern hemisphere crop are foals of 2017.
| | | | | | |
| --- | --- | --- | --- | --- | --- |
| Age | Starts | 1st | 2nd | 3rd | 4th |
| Two | 5 | 2 | 2 | - | - |
| Three | 7 | 3 | 2 | - | - |
| Total | 12 | 5 | 4 | - | - |
At 2
1st

Bollinger Champagne Classic (G2), 1200m, Doomben, by 1¾l, beating Looks Like The Cat, Shaumari, Eloping, Mohave, Stroak, Time For War.

1st

Maiden race, 1100m, Canterbury, by 4½l, beating Hampton Court.

2nd

J. J. Atkins S (G1), 1600m, Eagle Farm, to Almalad, by a head, beating Looks Like The Cat, Pressing, Time For War, Mohave, Stroak, Sagatona.

2nd

BRC Sires' Produce S (G2), 1350m, Doomben, to Time For War, by a neck, beating Looks Like The Cat, Mohave, Pressing, Sagatona, Stroak, Aimee.
At 3
1st

Newmarket H (G1), 1200m, Flemington, by 2¾l, beating Chautauqua, Terravista, Lord Of The Sky, Aeronautical, Lankan Rupee, Delectation, Driefontein, Watermans Bay.

1st

Coolmore Stud S (G1), 1200m, Flemington, by 1¼l, beating Delectation, Kuro, Eloping, Rich Enuff, Earthquake, Scissor Kick, Ghibellines, Bring Me The Maid, Rubick, Nostradamus, Time For War, Galaxy Pegasus.

1st

Roman Consul S (G2), 1200m, Randwick, by 1¾l, beating Nostradamus, Delectation, Hallowed Crown, Time For War, Klammer.

2nd

Black Caviar Lightning S (G1), 1000m, Flemington, to Lankan Rupee, beating Deep Field, Watermans Bay, The Quarterback.

2nd

Diamond Jubilee S (G1), 1200m, Royal Ascot, to Undrafted, beating Astaire, Music Master, Mustajeeb, Wandjina, Caspar Netscher, Gordon Lord Byron, Glass Office, Ansgar, Moviesta, Pearl Secret, Lucky Kristale,Tropics, Due Diligence.
Timeform 127
Newmarket H (G1), 1200m, Flemington, 14 March 2015
Coolmore Stud S (G1), 1200m, Flemington, 01 November 2014
Roman Consul S (G2), 1200m, Randwick, 04 October 2014
Bollinger Champagne Classic (G2), 1200m, Doomben, 10 May 2014
Diamond Jubilee S (G1), Ascot, 20 June 2015
The first European foals by Champion Sprinter Brazen Beau are now on the ground and they're certainly thriving
When Brazen Beau joined Darley's European roster in 2016, the striking son of I Am Invincible soon caught the eye of breeders in the northern hemisphere.