B 2002 16.0HH (1.62M)
By Giant's Causeway – Helsinki (Machiavellian)
Standing at Kildangan Stud, Co Kildare
Established as a source of G1 juveniles and Classic excellence. Sire of 11% Stakes winners to runners. His 26 Stakes winners in 2015 include the outstanding Able Friend and top juvenile Emotionless. Mukhadram and Lope de Vega are among his 14 G1 winners so far.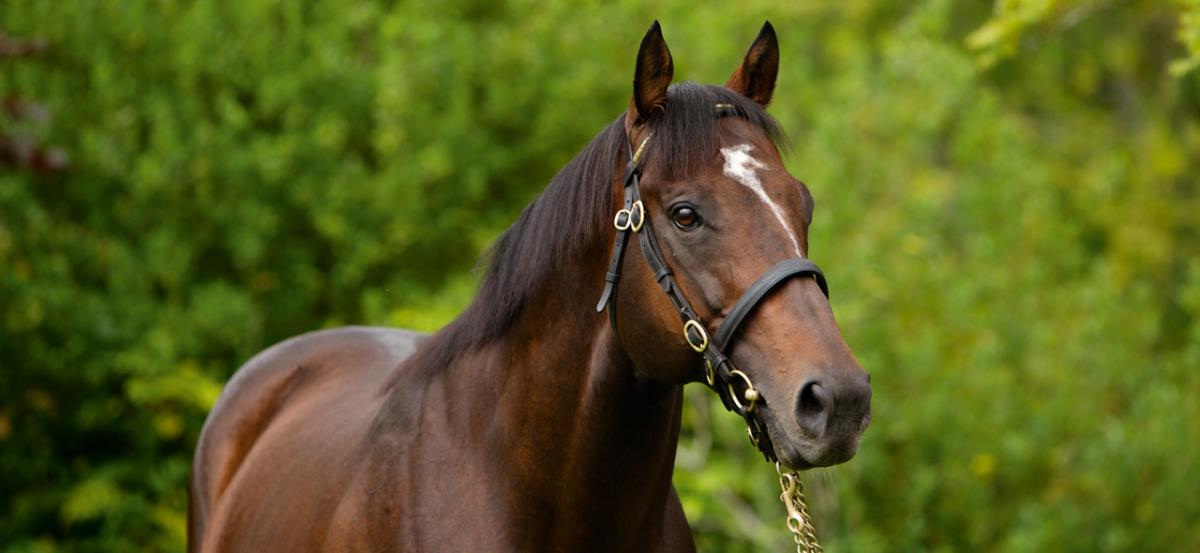 SHAMARDAL

GIANT'S CAUSEWAY

STORM CAT

STORM BIRD

NORTHERN DANCER

SOUTH OCEAN

TERLINGUA

SECRETARIAT

CRIMSON SAINT

MARIAH'S STORM

RAHY

BLUSHING GROOM

GLORIOUS SONG

IMMENSE

ROBERTO

IMSODEAR

HELSINKI

MACHIAVELLIAN

MR PROSPECTOR

RAISE A NATIVE

GOLD DIGGER

COUP DE FOLIE

HALO

RAISE THE STANDARD

HELEN STREET

TROY

PETINGO

LA MILO

WATERWAY

RIVERMAN

BOULEVARD
By GIANT'S CAUSEWAY (1997) European Champion three-year-old, Juddmonte International (G1), Eclipse S (G1), Irish Champion S (G1), St James's Palace S (G1), etc. Sire of 1,964 foals aged three and up, including SHAMARDAL, ARAGORN, BOOK REVIEW, CREATIVE CAUSE, DALKALA, EISHIN APOLLON, ESKENDEREYA, FIRST SAMURAI, FOOTSTEPSINTHESAND, FROST GIANT, GHANAATI, GIANT OAK, HEATSEEKER, IMAGINING, INTENSE FOCUS, INTERNALLYFLAWLESS, MAIDS CAUSEWAY, MY TYPHOON, PENELOPA, RED GIANT, RITE OF PASSAGE, etc.
1st dam: Helsinki by Machiavellian. Winner (10f) at 3, 3rd Prix Melisande. Sister to STREET CRY. Dam of 11 foals, 9 to race, 7 winners:
SHAMARDAL (c Giant's Causeway) Champion, see Race record.
GEOFFREY CHAUCER (c Montjeu) 2 wins (8f) at 2, 2013, Beresford S (G2), 3rd Derrinstown Stud Derby Trial S (G3).
Diamond Necklace (f Unbridled's Song) 3rd Victor McCalmont Memorial S. Dam of:
Raskova (f Henrythenavigator) 2nd Lyric S.
YORGUNNABELUCKY (c Giant's Causeway) 5 wins (10f-14f) at 3 and 4.
HELSINKA (f Pennekamp) 2 wins (10½f-11f) at 4.
VELIKIY ZEVS (c Giant's Causeway) 2 wins (6f-7f) at 2 and 4.
2nd dam: HELEN STREET by Troy. 3 wins (6f-12f) at 2 and 3, Irish Oaks (G1), Prix du Calvados (G3), 3rd Yorkshire Oaks (G1). Dam of 10 winners:
STREET CRY (c Machiavellian) 5 wins, 2 to 4, Dubai World Cup (G1), Stephen Foster H (G1), 3rd Breeders' Cup Juvenile (G1). Sire.
HISTORIAN (f Pennekamp) 5 wins at 2 and 3, Prix Rose de Mai. Dam of:
Antiquities (f Kaldounevees) 2nd Prix Cleopatre (G3).
Sovetsky (g Soviet Star) Winner at 3 to 4, 2nd Prix du Lion d'Angers.
GRECIAN SLIPPER (f Sadler's Wells) 3 wins at 3. Dam of:
MAGNA GRAECIA (f Warning) Prix de Barbeville (G3). Dam of:
Taranto (f Machiavellian) 2nd River Eden Fillies' S. Grandam of:
TERRITORIES (c Invincible Spirit) Prix de Fontainebleau (G3), 2nd Prix Jean-Luc Lagardere (G1), 2,000 Guineas (G1).
GRAIKOS (c Rainbow Quest) Prix de Conde (G3).
PARTHENON (c Dubai Destination) Glasgow S.
LATONA (f Fantastic Light) Winner at 3. Dam of: PAXIMADIA (c Commands) Sandown Guineas (G2), 3rd T.J. Smith S (G1).
MOUNT HELENA (f Danzig) Winner at 2. Dam of:
TEARS I CRY (f Chester House) Irving Distaff S.
Anna Dana (f Chester House) 2nd Valdale S, Cincinnati Trophy S.
Ilia (f Shadeed) Unraced. Grandam of: Dovil Boy (c Clodovil) 2nd Prix du Guiche (G3); Le Roi Mage (g City On A Hill) 2nd Prix Altipan, Prix Lyphard; Street Force (f Blue Air Force) 2nd Criterium Femminile.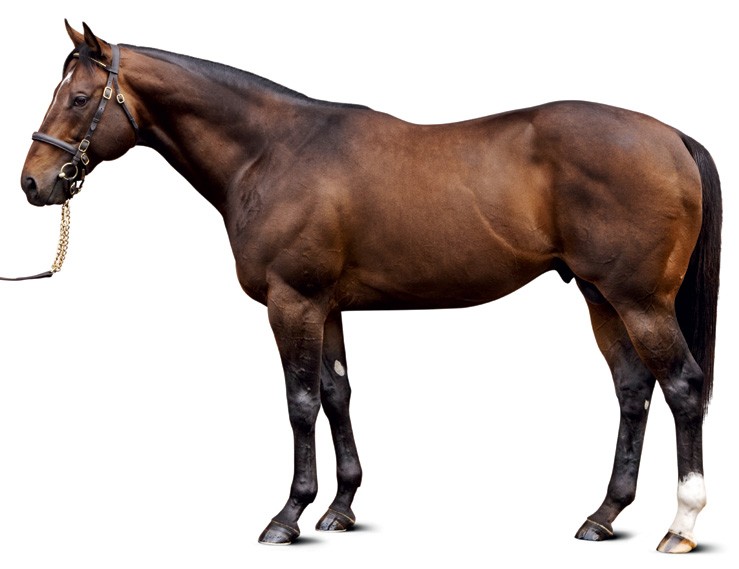 | | | | | | |
| --- | --- | --- | --- | --- | --- |
| Age | Starts | 1st | 2nd | 3rd | 4th |
| Two | 3 | 3 | - | - | - |
| Three | 4 | 3 | - | - | - |
| Total | 7 | 6 | - | - | - |
At 2 European Champion two-year-old
1st

Dewhurst S (G1), 7f, Newmarket, by 2½l, beating Oratorio, Montgomery's Arch, Iceman, Librettist, Perfectperformance, Etlaala.

1st

Vintage S (G2), 7f, Goodwood, by 2½l, beating Wilko, Fox.

1st

Maiden race, 6f, Ayr, by 8l. 
At 3 European Champion three-year-old miler
1st

St James's Palace S (G1), 8f, York, by 3l, beating Ad Valorem, Oratorio, Rocamadour, Kandidate, Indesatchel.

1st

Prix du Jockey Club (G1), 10½f, Chantilly, beating Hurricane Run, Rocamadour, Gharir, Ruwi, Laverock, Gold Sound, Vatori, Scorpion.

1st

Poule d'Essai des Poulains (G1), 8f, Longchamp, beating Indesatchel, Gharir, Early March, Helios Quercus, Laverock, Tony James, Montgomery's Arch.
Timeform 129
St. James's Palace S (G1), 8f, York, 14 Jun 2005
2015 world record yearling price for daughter of Dubawi provides highlight of trade
A world record price for a yearling this year provided the highlight of some exceptional trade for progeny of the Darley stallions at the Tattersalls October Yearling Sale Book 1 this week.