B 2004 16.1½HH (1.66M)
By Montjeu – Funsie (Saumarez)
€10,000
Oct 1, Special Live Foal. Standing at Haras du Logis, Normandy
Montjeu's best-ever Derby winner who is now a proven G1 sire and the best source of Group or Stakes horses at stud in France. A G1 winner from 8-12f, he's sired G1 horses from 8-15f, including Lacy and Ambivalent in 2014 and G1 winner Hartnell in 2015.
AUTHORIZED

MONTJEU

SADLER'S WELLS

NORTHERN DANCER

NEARCTIC

NATALMA

FAIRY BRIDGE

BOLD REASON

SPECIAL

FLORIPEDES

TOP VILLE

HIGH TOP

SEGA VILLE

TOUTE CY

TENNYSON

ADELE TOUMIGNON

FUNSIE

SAUMAREZ

RAINBOW QUEST

BLUSHING GROOM

I WILL FOLLOW

FIESTA FUN

WELSH PAGEANT

ANTIGUA

VALLEE DANSANTE

LYPHARD

NORTHERN DANCER

GOOFED

GREEN VALLEY

VAL DE LOIR

SLY POLA
By MONTJEU (1996) Prix de l'Arc de Triomphe (G1), etc. Sire of 1,470 foals aged three and up, including AUTHORIZED, BRACELET, CAMELOT, CHICQUITA, FAME AND GLORY, FROZEN FIRE, GALLANTE, GREEN MOON, HURRICANE RUN, JAN VERMEER, JOSHUA TREE, JUKEBOX JURY, LEADING LIGHT, MASKED MARVEL, MONTARE, MONTMARTRE, MOTIVATOR, OFFER, POUR MOI, RECITAL, SCORPION, SPEED GIFTED, ST NICHOLAS ABBEY, TAVISTOCK, etc.
1st dam: Funsie by Saumarez. Unraced. Dam of 9 foals, 6 to race, 3 winners:
AUTHORIZED (c Montjeu) Champion, see Race record.
EMPOWERED (c Fasliyev) 3 wins (10f-12f) at 3 and 4.
2nd dam: VALLEE DANSANTE by Lyphard. Winner (8f). Dam of 9 winners:
BROOKLYN'S DANCE (f Shirley Heights) 3 wins at 2 and 3, Prix Cleopatre (G3). Dam of:
SOLEMIA (f Poliglote) Prix de l'Arc de Triomphe (G1), Prix Corrida (G2), 2nd Prix du Conseil de Paris (G2), 3rd Prix Vermeille (G1).
PROSPECT WELLS (c Sadler's Wells) Prix Greffulhe (G2).
PROSPECT PARK (c Sadler's Wells) La Coupe de Maisons-Laffitte (G3), 2nd Prix du Jockey Club (G1).
BROOKLYN'S GOLD (g Seeking The Gold) Prix de Suresnes.
GOLD DODGER (f Slew O'Gold) Prix de la Pepiniere. Dam of: CHINTZ (f Danehill Dancer) Park S (G3). Grandam of: THE GURKHA (c Galileo) Poule d'Essai des Poulains (G1); Queen Nefertiti (f Galileo) 3rd Brownstown S (G3).
NEVER GREEN (f Halling) Prix Occitanie.
BROOKLYN'S STORM (f Storm Cat) Winner. Grandam of: SILASOL (f Monsun) Champion two-year-old filly in France, Prix Saint-Alary (G1), Prix Marcel Boussac (G1).
PRINCESSE DANSANTE (f King's Best) Winner at 3, Prix Joubert. Dam of:
SKIFFLE (f Dubawi) Height of Fashion S.
Krissante (f Kris) Winner at 2, 2nd Prix Saraca, Prix La Sorellina. Dam of:
OKAWANGO (c Kingmambo) Grand Criterium (G1). Sire.
QUEST OF FIRE (f Rainbow Quest) Winner at 3. Dam of:
QUILA (f Unfuwain) Winner at 2. Dam of: QUIJANO (g Acatenango) Grosser Preis von Baden (G1), Gran Premio di Milano (G1), twice.
3rd dam: Green Valley by Val De Loir. Unraced. Dam of 13 winners:
GREEN DANCER (c Nijinsky) Poule d'Essai des Poulains (G1), Observer Gold Cup (G1), Prix Lupin (G1). Champion sire.
VAL DANSEUR (c Nijinsky) Golden Gate H (G2), 3rd Sunset H (G1). Sire.
ERCOLANO (c Sir Ivor) Prix du Lys (G3), Prix d'Iena. Sire.
SOVIET LAD (c Nureyev) Prix de Pontarme, 2nd Bernard Baruch H (G1). Sire.
Irish Valley (f Irish River) Dam of:
ALHAARTH (c Unfuwain) Champion two-year-old colt in Europe, Dewhurst S (G1). Sire.
Dhelaal (f Green Desert) Unraced. Dam of: MAKFI (c Dubawi) Champion three-year-old colt in Europe, 2,000 Guineas (G1), Prix Jacques Le Marois (G1). Sire.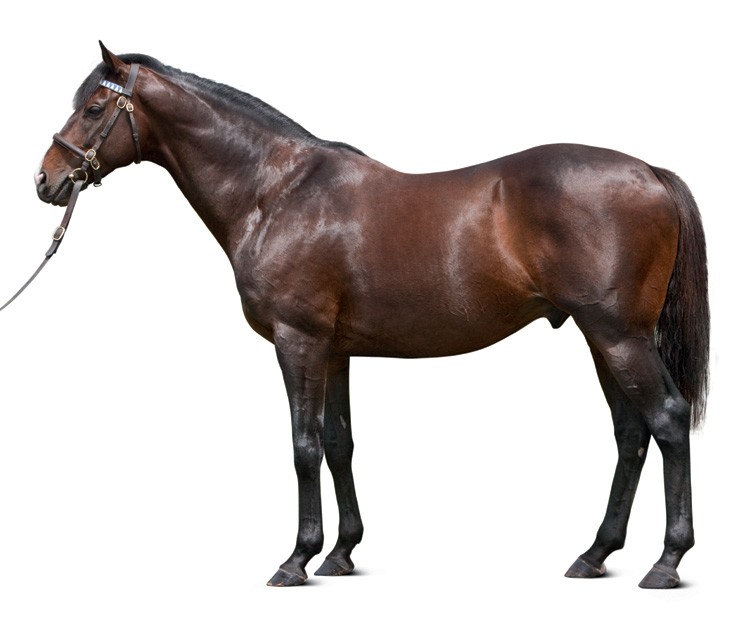 | | | | | | |
| --- | --- | --- | --- | --- | --- |
| Age | Starts | 1st | 2nd | 3rd | 4th |
| Two | 2 | 1 | - | 1 | - |
| Three | 5 | 3 | 1 | - | - |
| Total | 7 | 4 | 1 | 1 | - |
At 2
1st

Racing Post Trophy (G1), 8f, Newbury, beating Charlie Farnsbarns, Medicine Path, Eagle Mountain, Thousand Words, Sunshine Kid, Regime, Petara Bay, Drumfire.

3rd

Conditions race, 8f, Newbury, to Teslin, Aqaleem.
At 3
Champion three-year-old in Europe
1st

Derby S (G1), 12f, Epsom, by 5l, beating Eagle Mountain, Aqaleem, Lucarno, Soldier Of Fortune, Salford Mill, Kid Mambo, Yellowstone, Acapulco, Admiralofthefleet, Mahler, Anton Chekhov, Regime, Petara Bay, Strategic Prince, Archipenko.

1st

Juddmonte International S (G1), 10½f, York, beating Dylan Thomas, Notnowcato, Duke Of Marmalade, Asiatic Boy, Hattan, Song Of Hiawatha.

1st

Dante S (G2), 10½f, York, by 4l, beating Raincoat, Al Shemali, Adagio.

2nd

Eclipse S (G1), 10f, Sandown, to Notnowcato, beating George Washington, Yellowstone, Admiralofthefleet, Kandidate, Archipenko, Champerey. 
Timeform 133
Authorized: Derby S (G1), 12f, Epsom, 02 Jun 2007
Authorized: Juddmonte International S (G1), 10F, York, 21 Aug 2007
Authorized: Dante S (G2), 10½f, York, 17 May 07
Authorized: Racing Post Trophy (G1), 8f, Newbury, 21 Oct 2006
Son of Authorized gains his first Black type win at Ascot
Elite Army returned to the racecourse for the first time in almost a year on 7 May and the son of Authorized could not have made a